Thought we'd try a new approach to our wedding blog and get some great advice and tips from one of our brides.  Jenna & Aaron spent ages planning wedding and focused on every detail.  They had heaps of help all of the suppliers mentioned below.  Thanks Jenna & Aaron for choosing us to capture your day.
How did you meet?
Aaron and I met when I went to Clyde during the summer holidays in January 2010 to stay with a work colleague for a couple of nights.  On the first night of my stay, a group of us went to the pub.   Aaron arrived at the pub to catch up with his brother, who as it turned out, was friends with my colleague.  Introductions were made, and that was it.  Every weekend for just over a year we commuted, either to Clyde or Dunedin.  Aaron then shifted to Dunedin and we moved in together.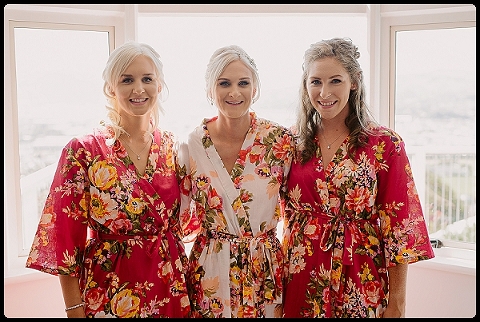 Tell us about the proposal.
On the evening of the 5th of December 2013, while at home, Aaron said to me, "there's a present in the Christmas tree for you".  While I was looking in the tree for my present, Aaron went and got the ring.  I found the present in the tree which was in a box and opened it, to find a pair of earrings.  Aaron dropped to one knee and popped the question, which caught me totally by surprise.  I obviously said YES!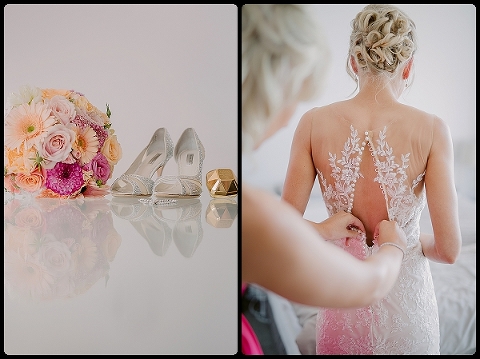 Did you have a theme or style?  What did you do?
We had a rustic vintage wedding theme and Grandview Gardens was the perfect venue for this.  We incorporated this theme into every component of our wedding including the invitations, wedding dress, flowers, cake and styling throughout.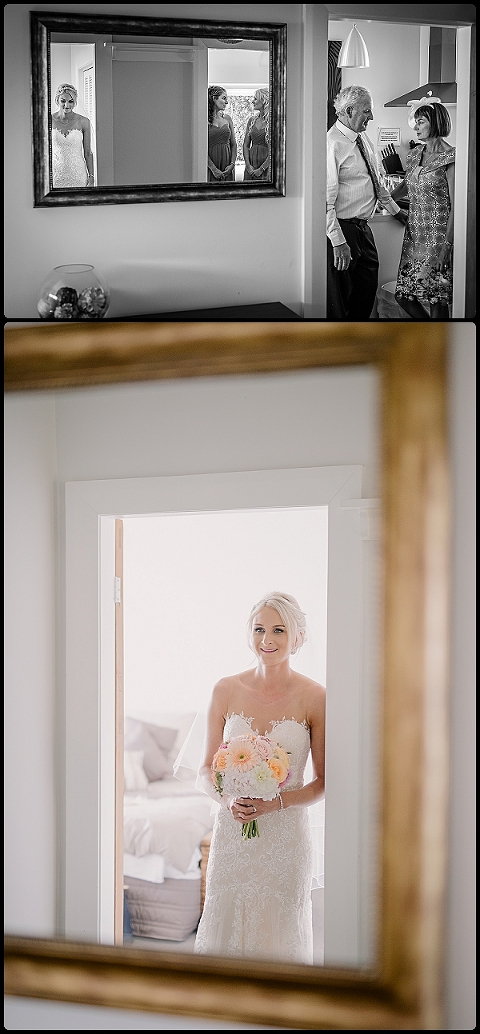 What advice do you have for future brides?
Enjoy every moment.  Your wedding day is only one day and it goes so fast so make the most of every single minute.
Where did you get your shoes?
Trousseau Bridal and Evening Shoes.

Who did your hair & makeup?
My hair was done by Courtney Goodman at Moha Hairdressing.  My makeup was done by Makeup by Kim Tuliau.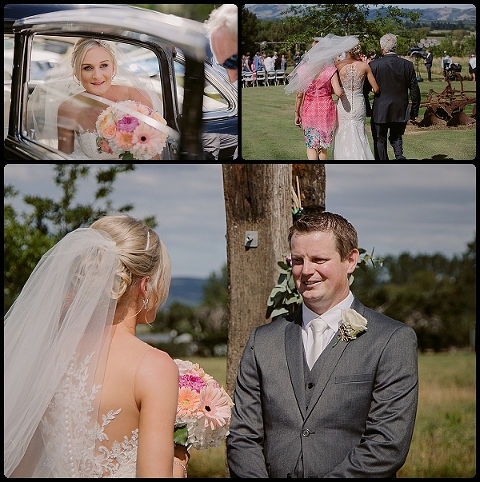 Tell us about the photography part of your day?
In the morning of our wedding, Craig and Sarah visited both Aaron and the boys and myself and the girls to take photos of us getting ready in the hours before the ceremony.  They then took photos during the wedding ceremony, a group photo of everyone and family pictures.  Following this we had our bridal shoot at various locations around the farm at Grandview Gardens.  We then had shots taken at the reception; during the speeches, the cake cutting and our first dance.  Craig and Sarah made us feel so relaxed and comfortable during our wedding day and we had so much fun with plenty of laughs.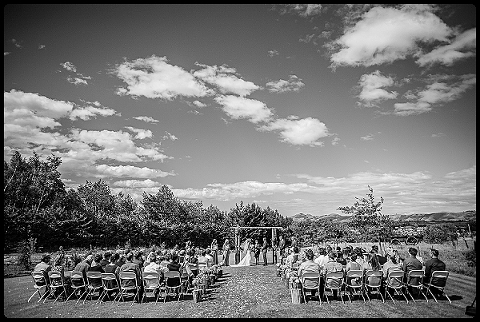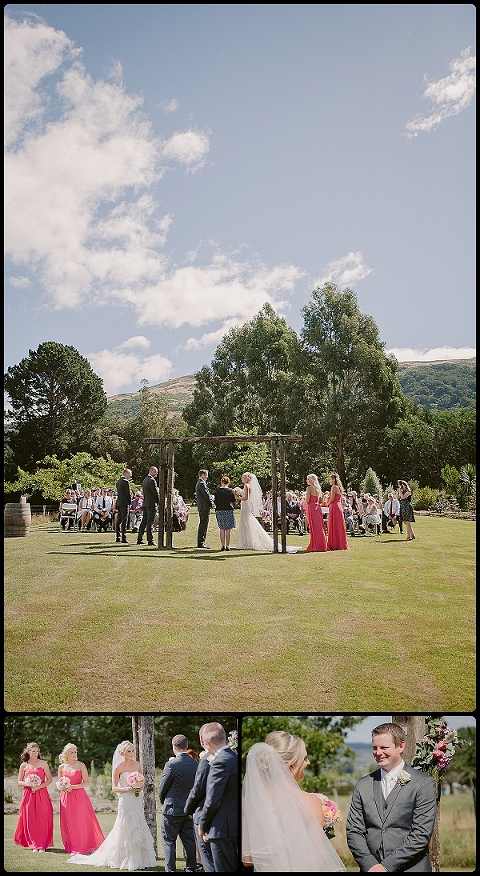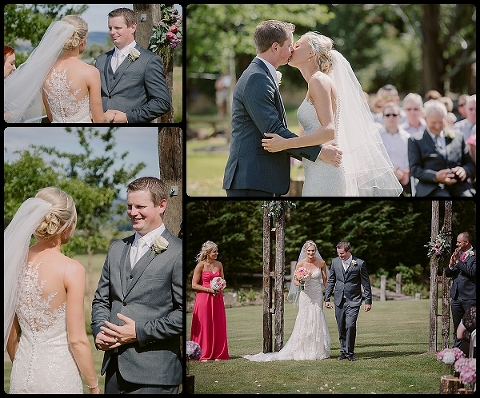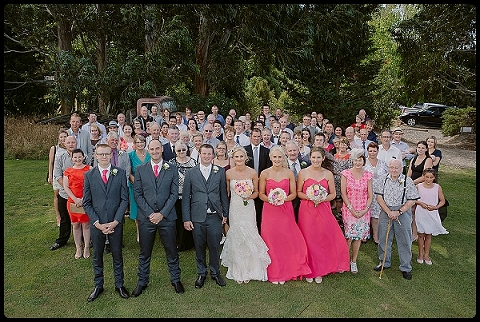 Why did you choose Sarah & Craig from O'Neill Photographics?
We enquired with O'Neill Photographics upon recommendation from Jo Lindsay at Grandview Gardens.  After meeting with Craig, viewing his albums and following his work on social media, the choice of using O'Neill Photographics as our wedding photographer was a no brainer.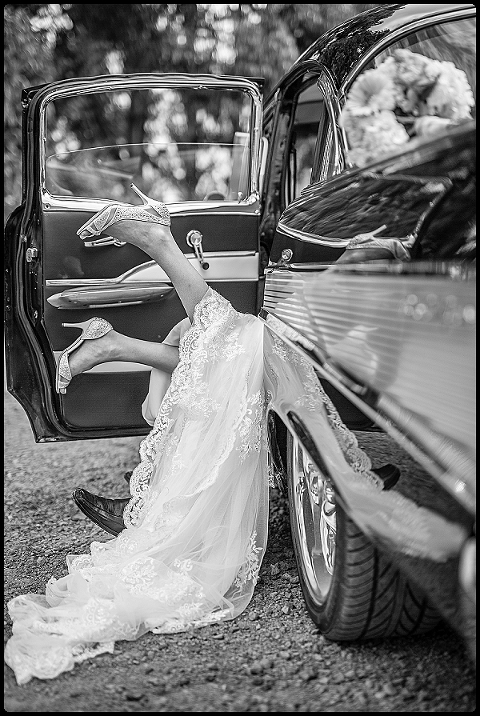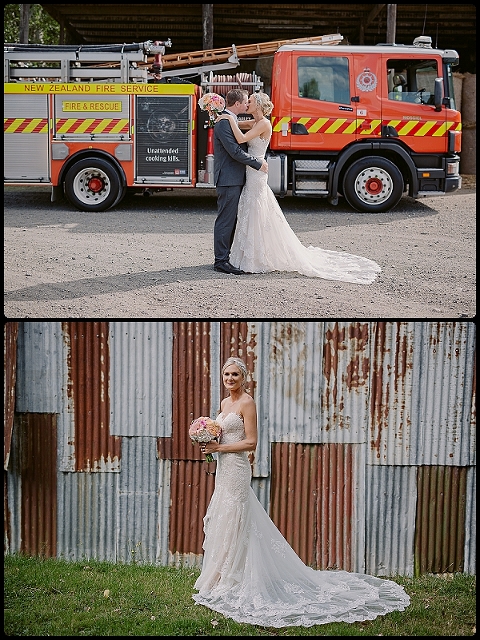 Tell us about your flowers?
Carley at Joseph Jones did our flowers.  I have always loved her work and made no hesitation in choosing her to be the florist at our wedding.   I absolutely loved my bridal bouquet.
Who made your cake?
Zarlene at Arbitrary Cakes made our wedding cake.  It was a three tier cake with rustic white chocolate ganache icing and strawberries dipped in white chocolate cascading down it.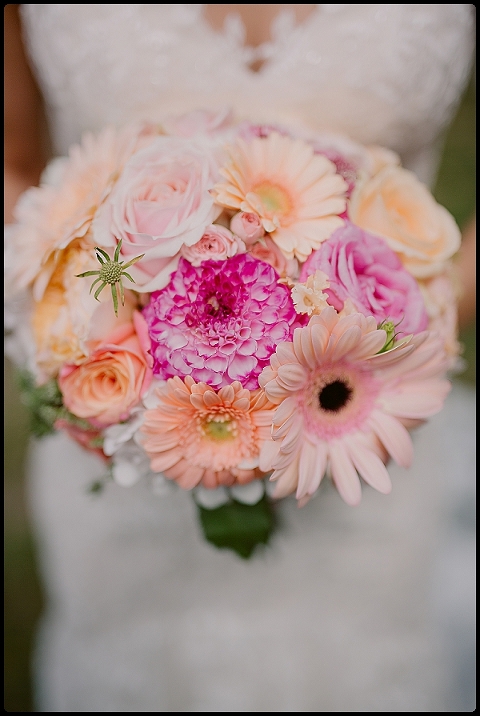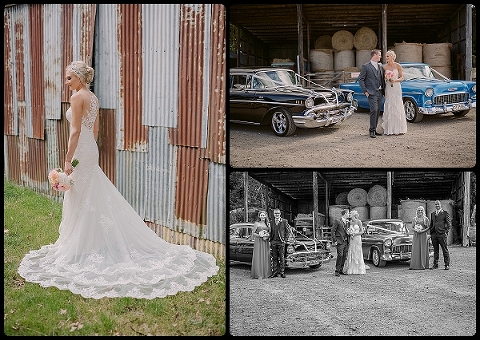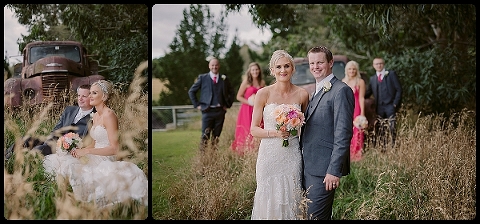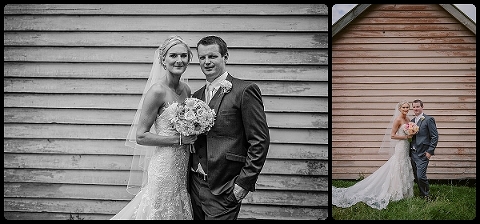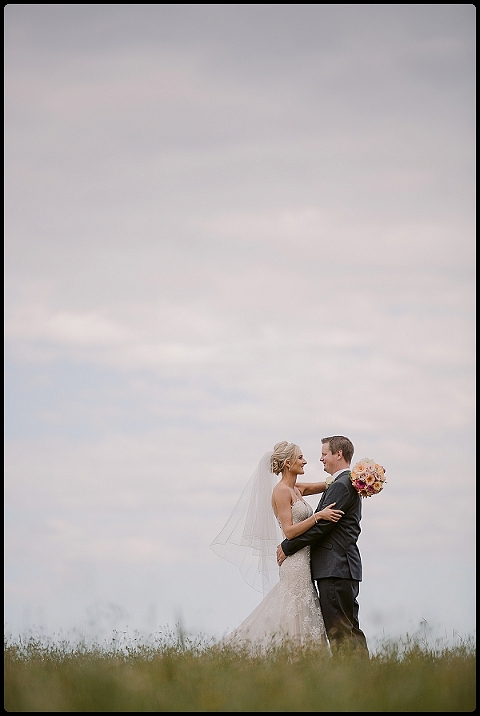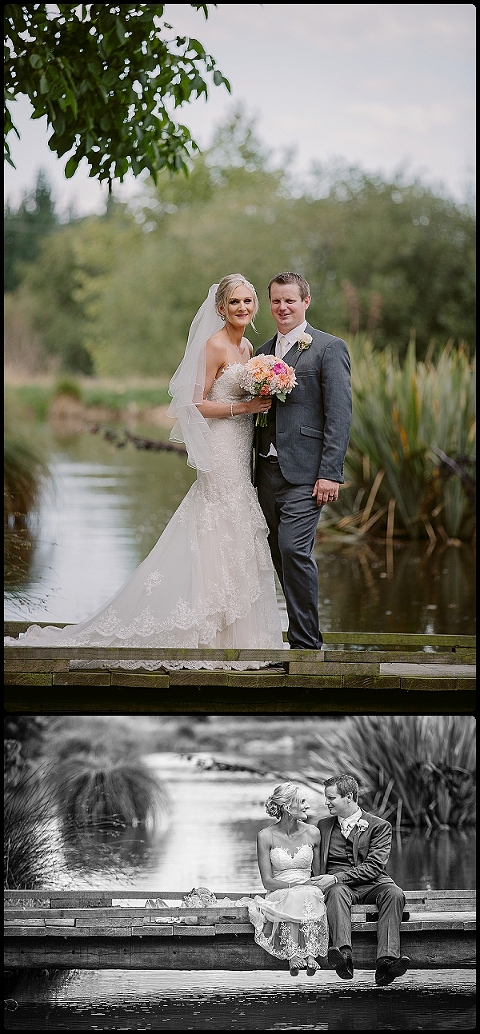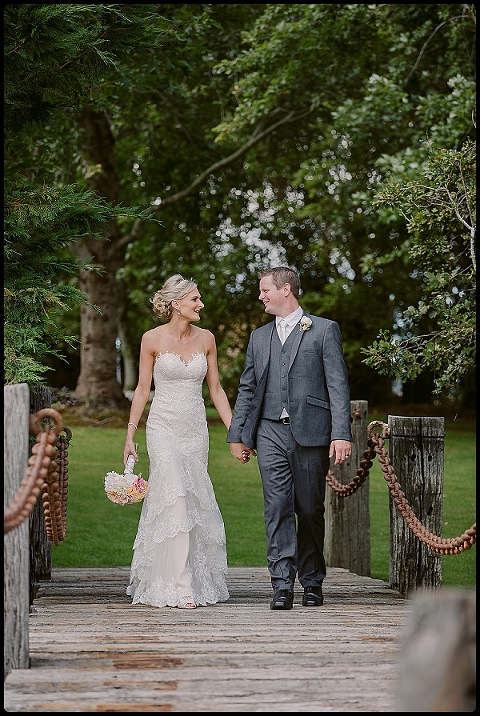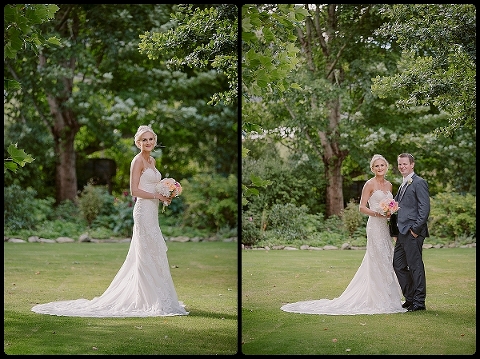 Tell us about your wedding dress.
I purchased my wedding dress from Wilkin's Bridal in Christchurch.  I spoke to them at the Dunedin Wedding Show a couple of years ago and after this conversation knew that was where I would go to purchase my gown.  The first dress I tried on was the one I chose.  They were AMAZING!
My dress was a vintage-inspired Essence of Australia fit-and-flare gown.  It had an illusion sweetheart neckline which allowed for the vintage lace detailing to extend beyond the neckline border in front, and into a flourish in the back, achieving a "tattoo back" look.  Finishing the gown was a three-tiered shirt and extra-long train.  Pearl buttons finished the back of the gown.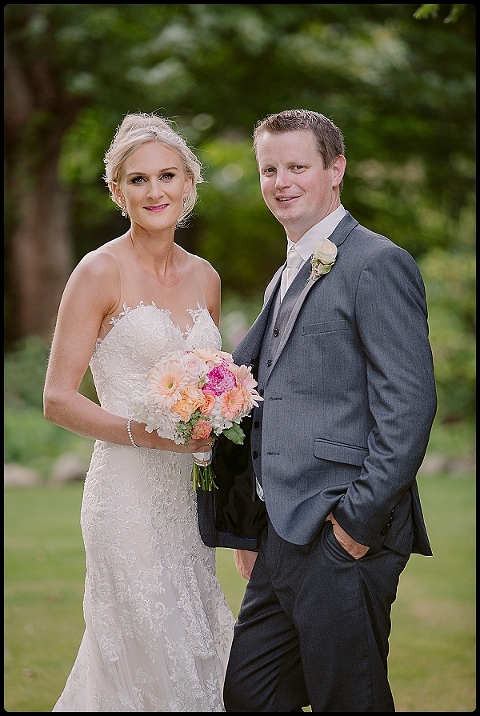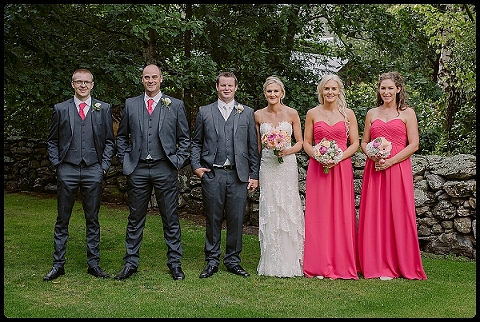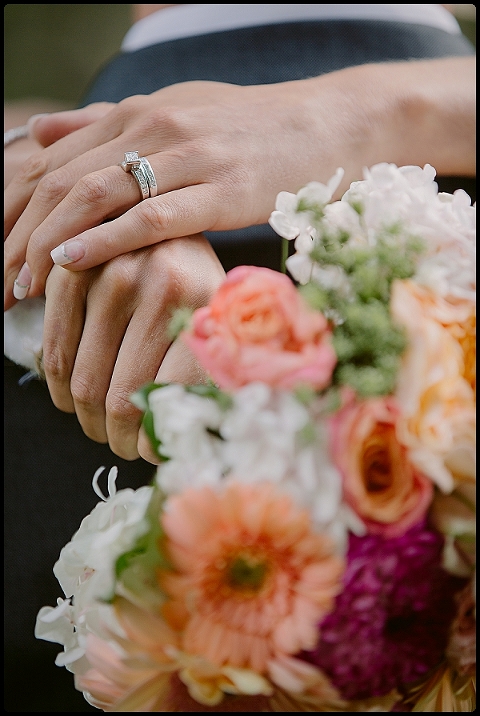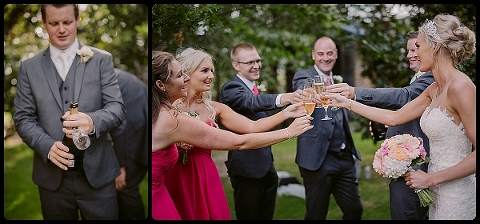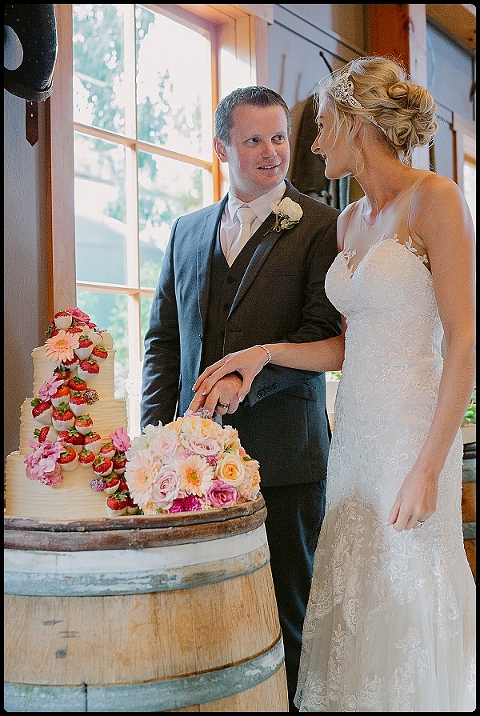 Did you get away for a honeymoon?
We have not been on our honeymoon yet.  We decided that we would prefer to go on our honeymoon during winter so are heading to Hawaii in June this year.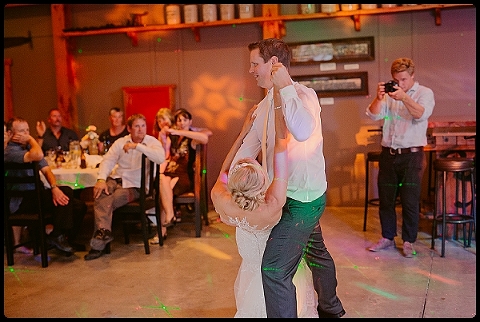 What was the best part of your day?
Marrying my best friend and having all of our family and friends there to celebrate with us.
If you could do it again, what, if anything, would you do differently?
There is nothing we would do differently.  We had such a magical day full of fun, love and laughter.