Sarah & Stafford were lucky to get married to be honest.  After lost luggage somewhere between Doha and Melbourne, a limo accident, a last minute limo booking and then a limo breakdown and an hour late to the reception venue, I was beginning to think "Oh dear, what's next?  Better triple check the cameras!"   Everything worked out just fine and it kinda made sense when Chris Maunsell who was doing the video work said to me "Craig, it really shows how important being familiar with the venue is, you just got to work and nailed it."  He was right.  We didn't have to waste time working out what to do and where to go, we just cracked out our best jokes (they're really lame) and worked the light and the venue.  And that's important because weddings hardly ever go perfectly to plan and there's no substitute for experience.  We were under pressure but still delivered the images Sarah & Stafford wanted, the ones they booked us for.
Sarah & Stafford have plans to move to Dunedin to be closer to their favourite photographer (kidding/not kidding) and I can't wait to photograph this family again 🙂  Enjoy the photos.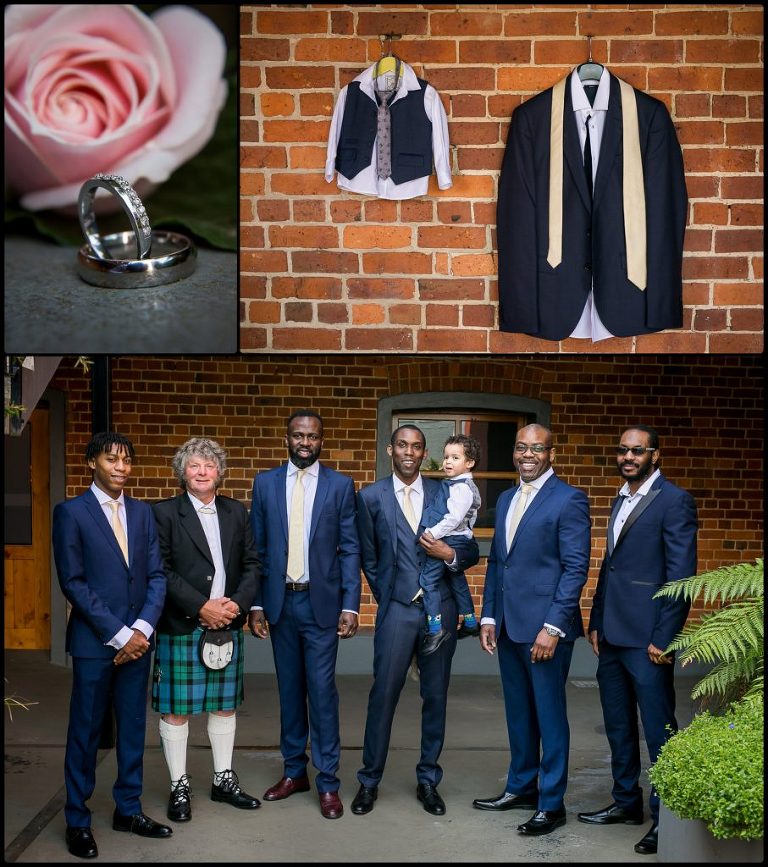 How did you meet?
We met at Stafford's work Christmas part which I was invited to by a friend who worked with him. I walked in the club and he was the first person to approach me to say hello. The party was at a club called Heaven in London.
Tell us about the proposal
Stafford took the day off work (I was on maternity leave) he arranged a babysitter and took me up to London for the day. I thought we were having a day out together as we needed a break from the baby who was three months old. We went out for lunch, a walk around the shops in Oxford Street, hot chocolate, before he took me back to the club where we met. He talked for a while about how special I was to him before he got down on one knee with the ring and asked me to marry him. This all happened at rush hour in Central London!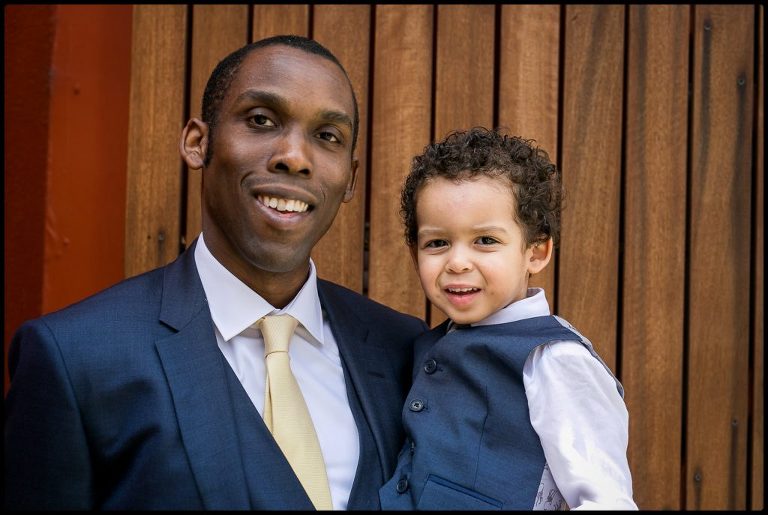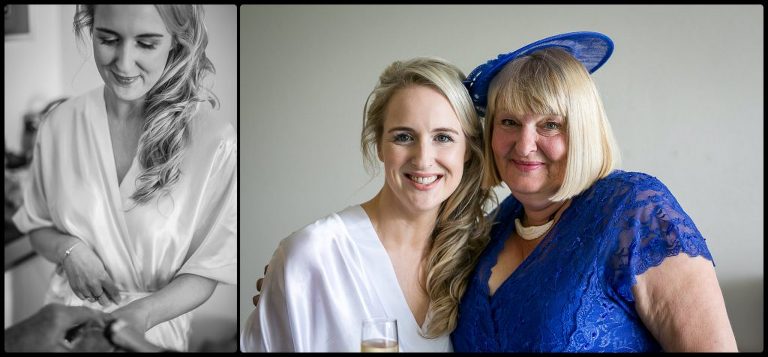 Did you have a theme or style?
Yes we had a travel theme as this is one of the things we have in common and we have enjoyed doing a lot of travelling together. It also seemed fitting as we are from opposite sides of the world. Our colours were Navy and Gold (Otago and Portsmouth colours) that is where we are both from.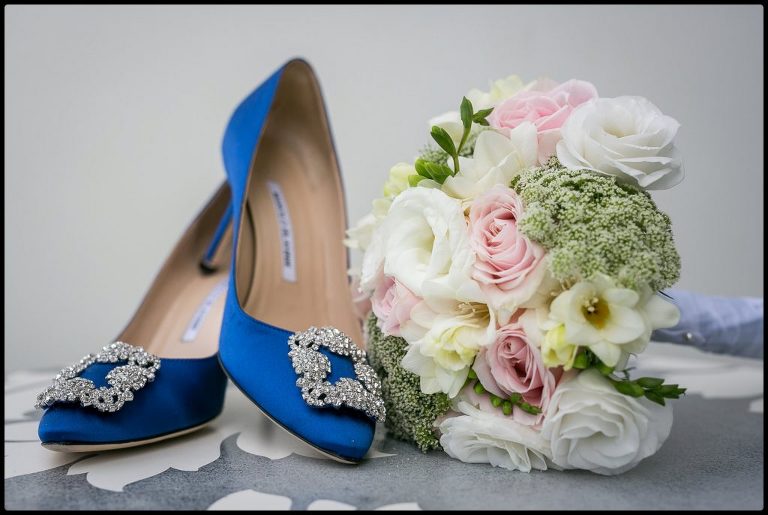 Where did you get your shoes?
Liberty's in London-Manolo Blahniks.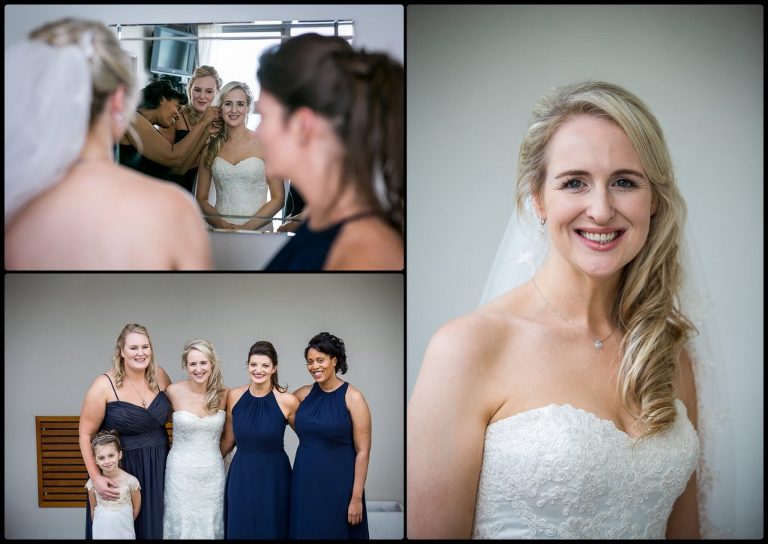 Who did your hair & Makeup?
Jess McDowell- Hair and Sam Chilcott-Make-up they are sisters and an amazing duo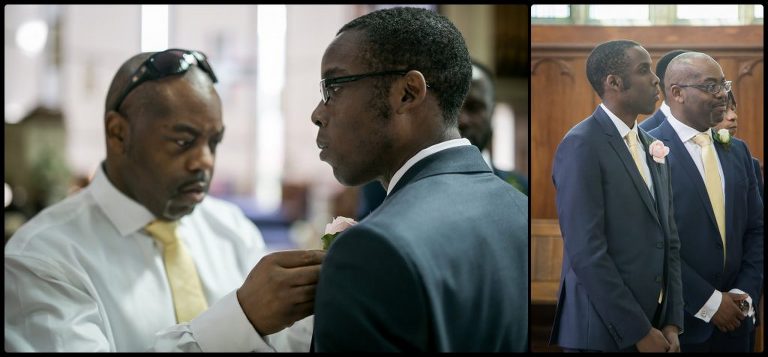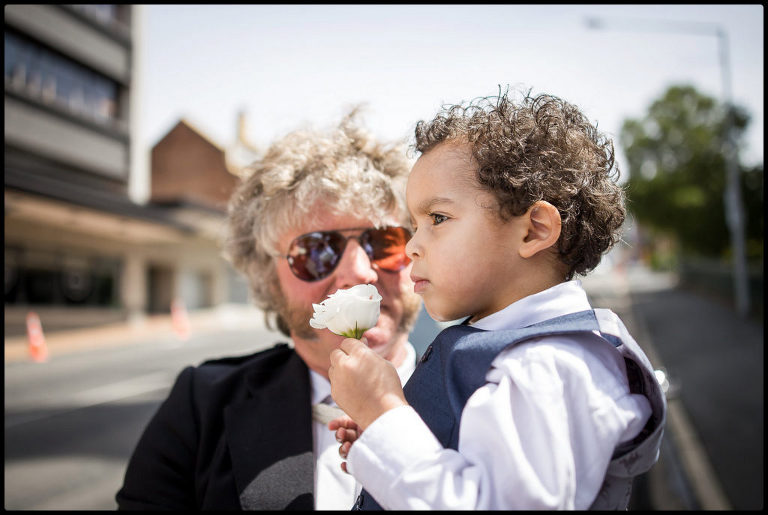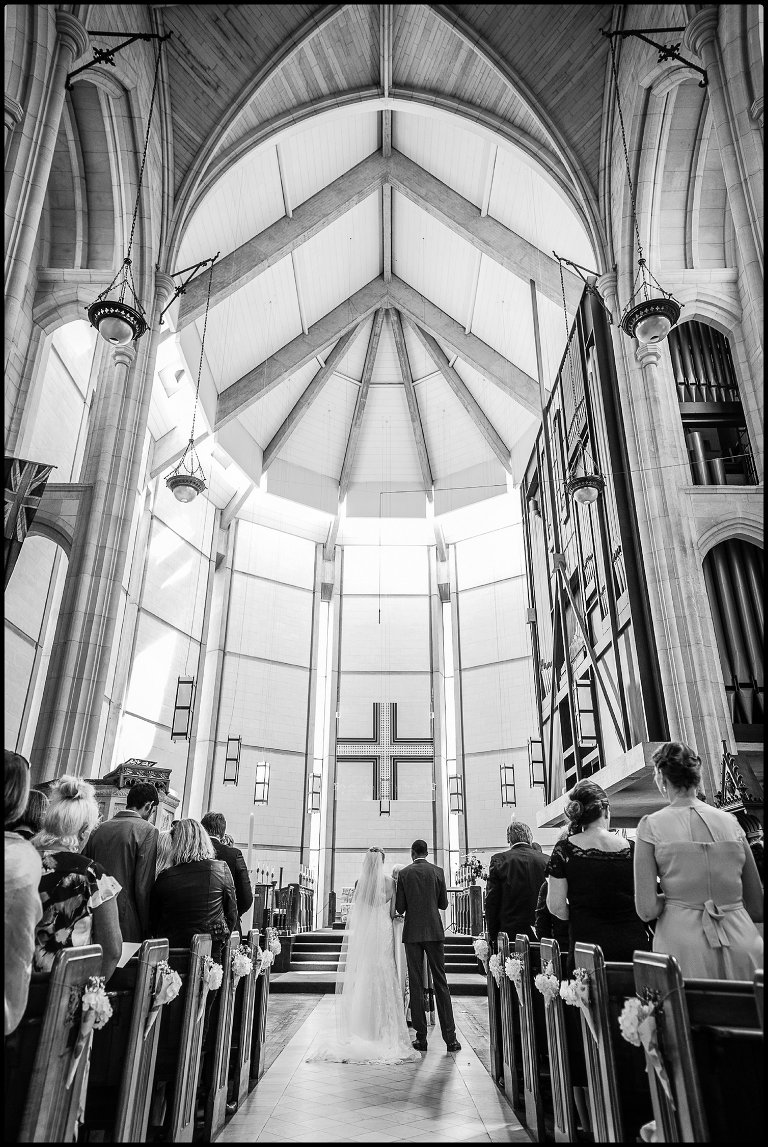 Where did you choose for your ceremony?
St Paul's Cathedral in Dunedin as I went to St Hilda's and this was the church attached to the school.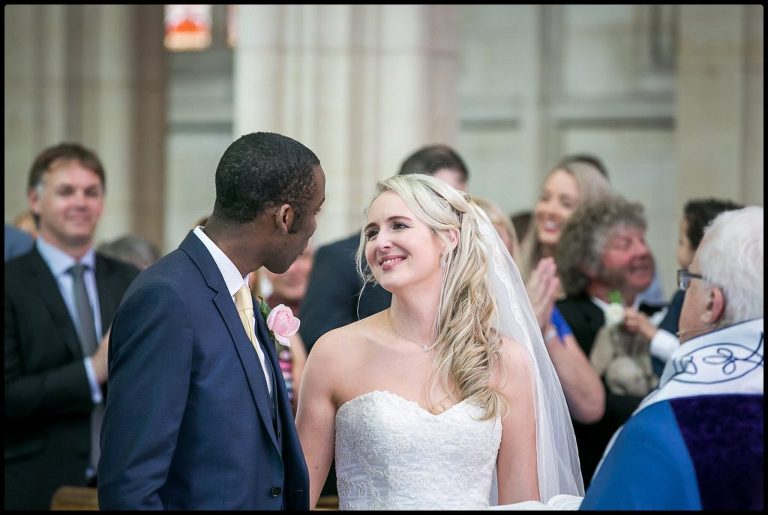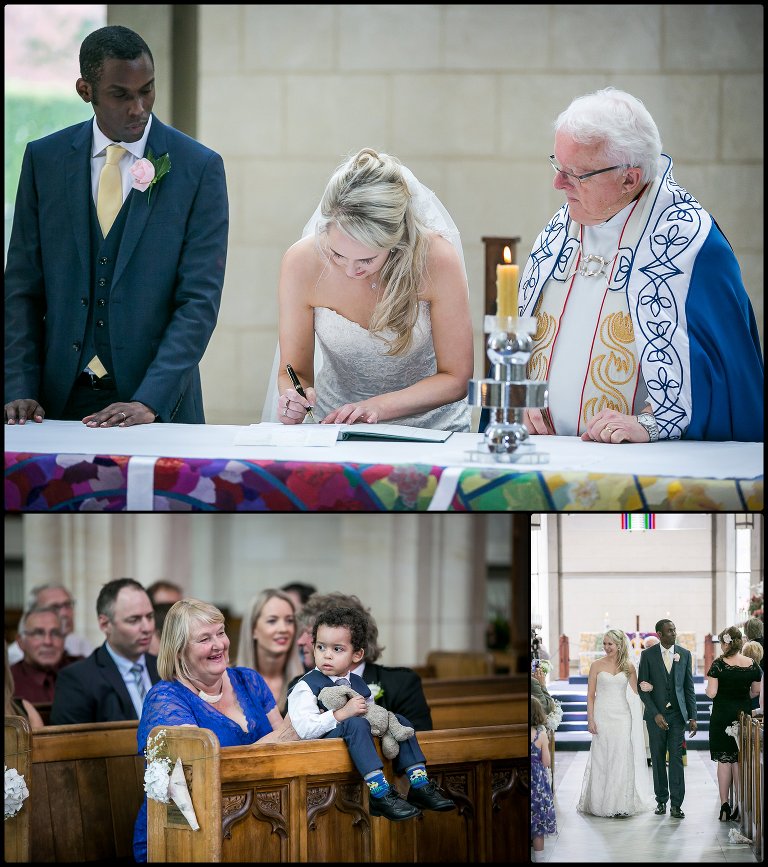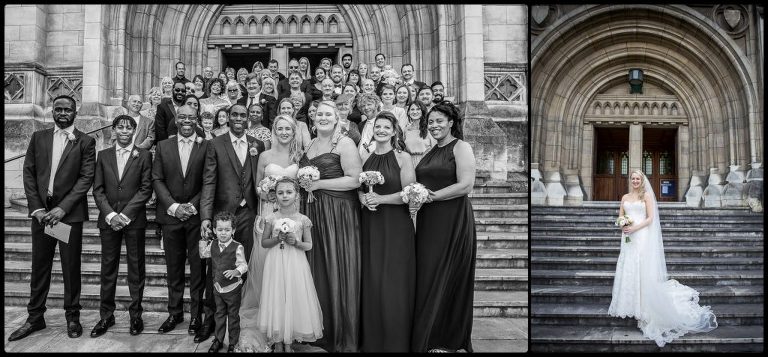 Where did you decide to have your reception?
Grandview Gardens in Outram.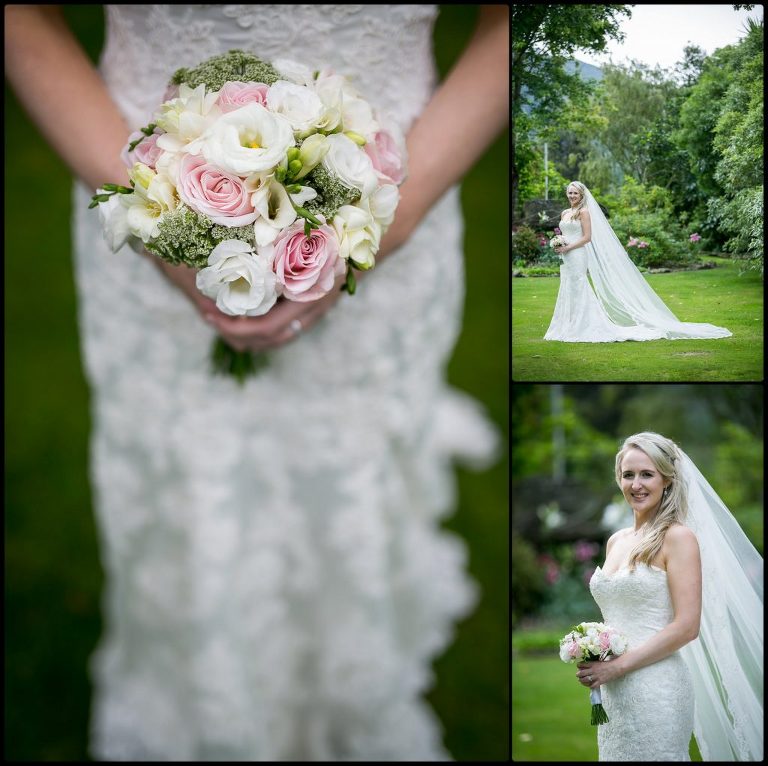 Tell us about your flowers?
The flowers were from Flowers on Mornington.  My flowers were gorgeous and perfectly fit the theme.  My bouquet was a mix of white lisianthus, pink avalanche roses, white freesia's and Queen Annes lace.
Tell us about your wedding dress?
My dress was from the designer Martina Liana, it was a strapless dress in ivory lace in a trumpet style.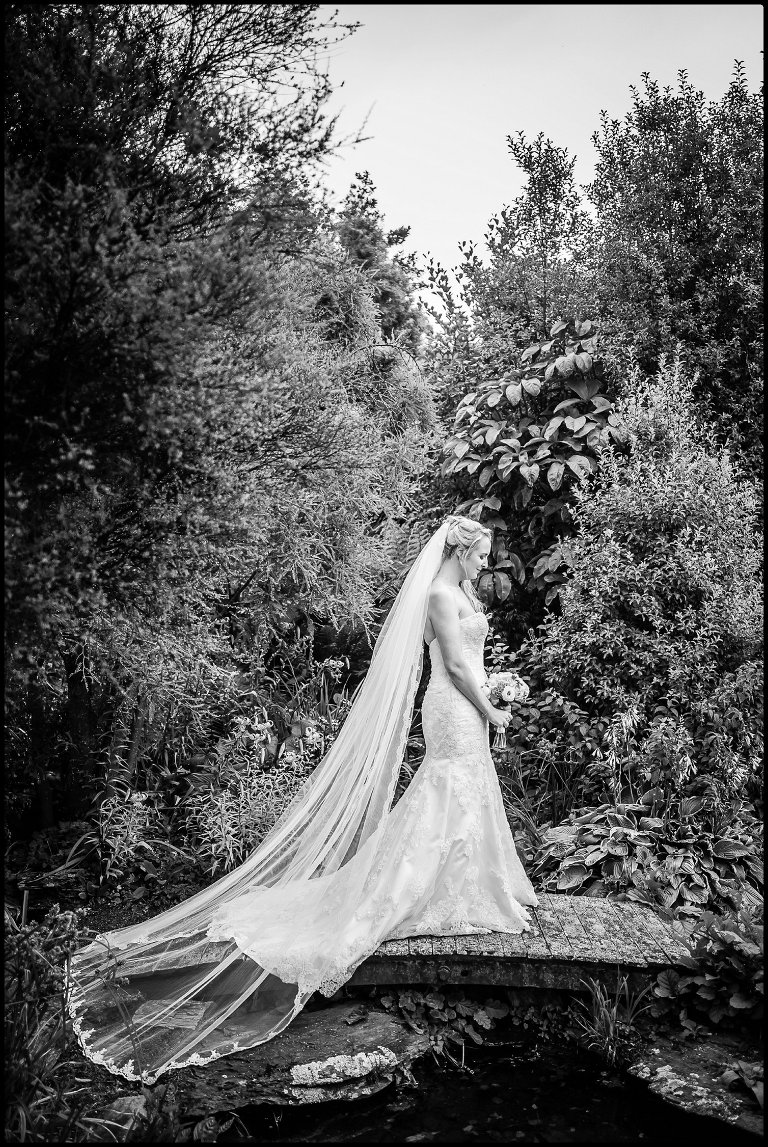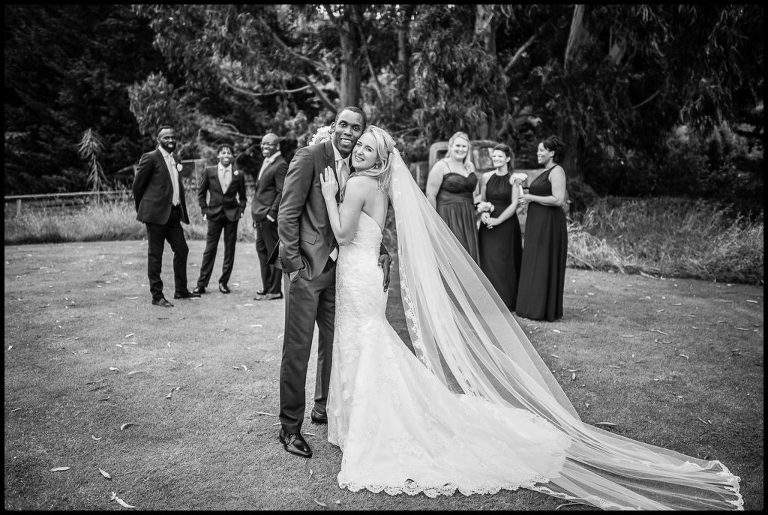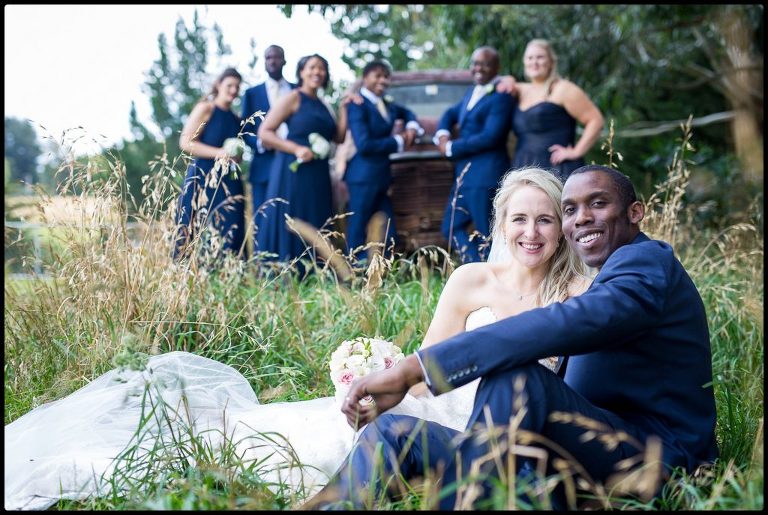 Where did the guys get their suits?
Stafford got his suit from Hugo Boss and the groomsmen from Moss Bros in London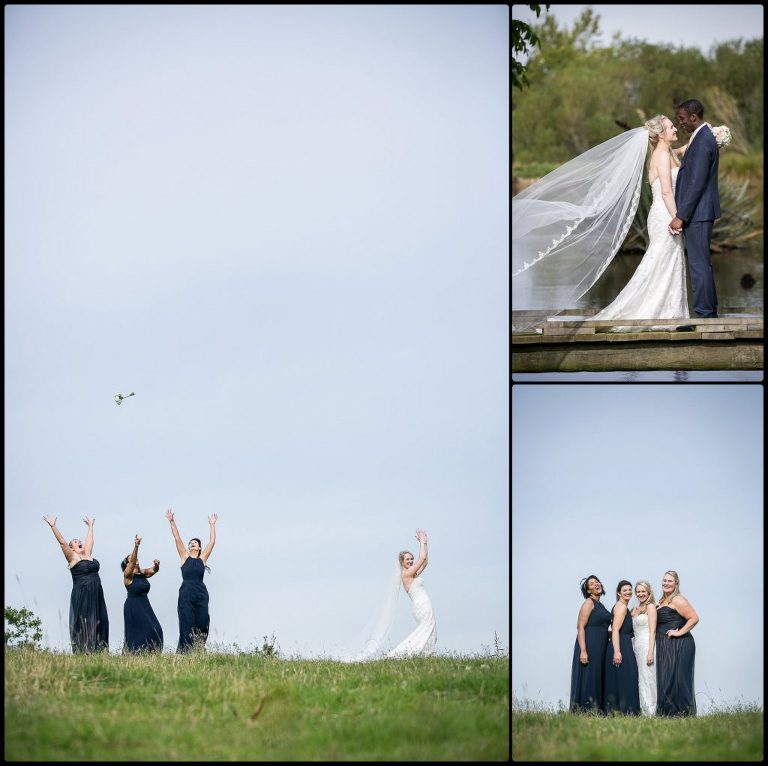 Tell us about the photography part of your day?
The photography was amazing, considering we were late to the reception and didn't give Craig and Sarah much time they were brilliant and did an amazing job with half the time they would normally have. Our photos are really natural and have captured the best parts of our day they got some very special moments of us together. We absolutely love our photos and can't stop showing them to people!
Why did you choose Sarah & Craig from O'Neill Photographics?
Sarah and Craig were just so down to earth. We knew we wanted them as out photographers by looking through their work as their work was amazing, the photos really natural and exactly what we wanted or our day. Stafford was worried as he doesn't take great photos and often has his eyes shut so we knew we needed an expert and really got that with Sarah and Craig. They were down to earth and made us feel so relaxed and happy on the day and nothing was too much trouble. Sarah even doubled up as a bridesmaid carrying my dress and veil around after my bridesmaids had too much to drink!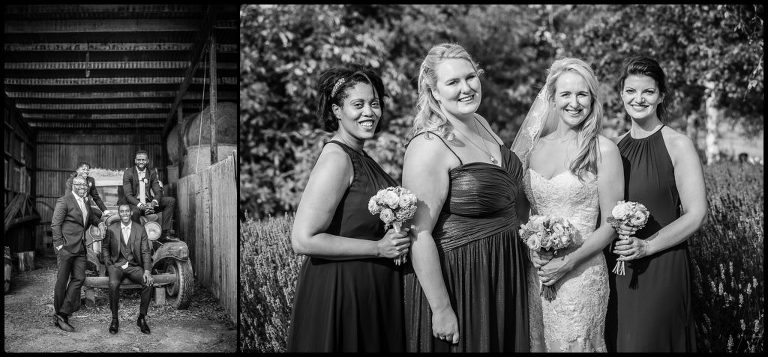 Who made your cake?
Zarlene Kane from Arbitrary Cakes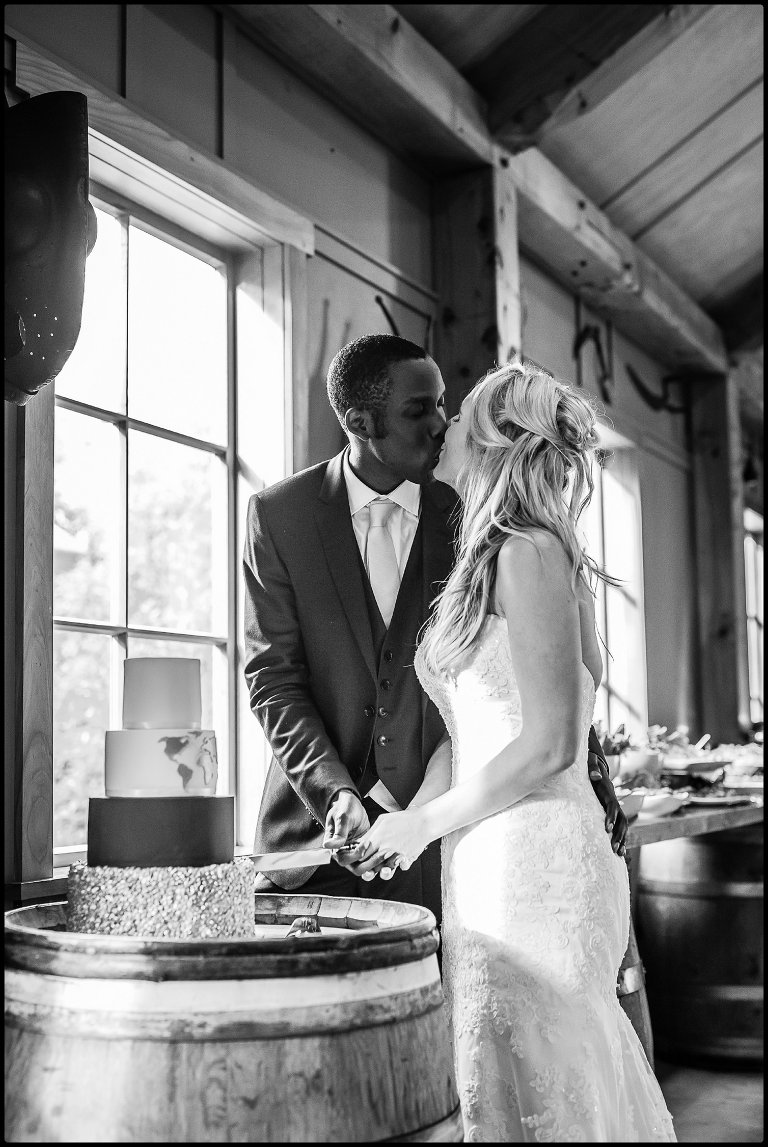 Did you get away for a honeymoon?
Not yet but we have booked a week in Santorini in Greece in October and can't wait now
What was the best part of your day?
There were many special moments but I loved being able to say our vowels to each other and make our marriage official with the ceremony it was very special in that big cathedral.
If you could do it again, what, if anything, would you do differently?
Take more time to enjoy the moment!